The leading domain conference is happening today and tomorrow in Las Vegas 1/23/2017-1/24/2017
Day 1
Monday's keynote speaker is Frank Schilling. He discussed the growth of his Uniregistry platform which has had a growth rate since the launch of the new gTLD's of 85%. Foreign language transactions have grown at 300%.

Other Unitegistry updates include SSE (Secure Exchange) and updated app.
Day 2
Keynote Matt Mullinweg CEO of Automatic and creator of WordPress (age 32)
Why did you buy .blog (for 18. Million)
The Independent Web
WordPress's mission is to enable the web for everyone and Democrtize publishing on the web. Domains are a key part of it. The only reason WordPress gave users third level domains was that was all that was available. Now users can have their own "custom domain".blog. WordPress hosts over 27 percent of the top million websites and it is important that the people have control of their own content and location. The new top level domain .blog allows for this.
You can put your blog on a custom .blog at https://get.blog
30-40,000 per day go to WordPress.com. A large percentage are getting a blog first and then buying a domain. This is the key to growing the Independent Web and domain market. Sell a solution first and then add the domain.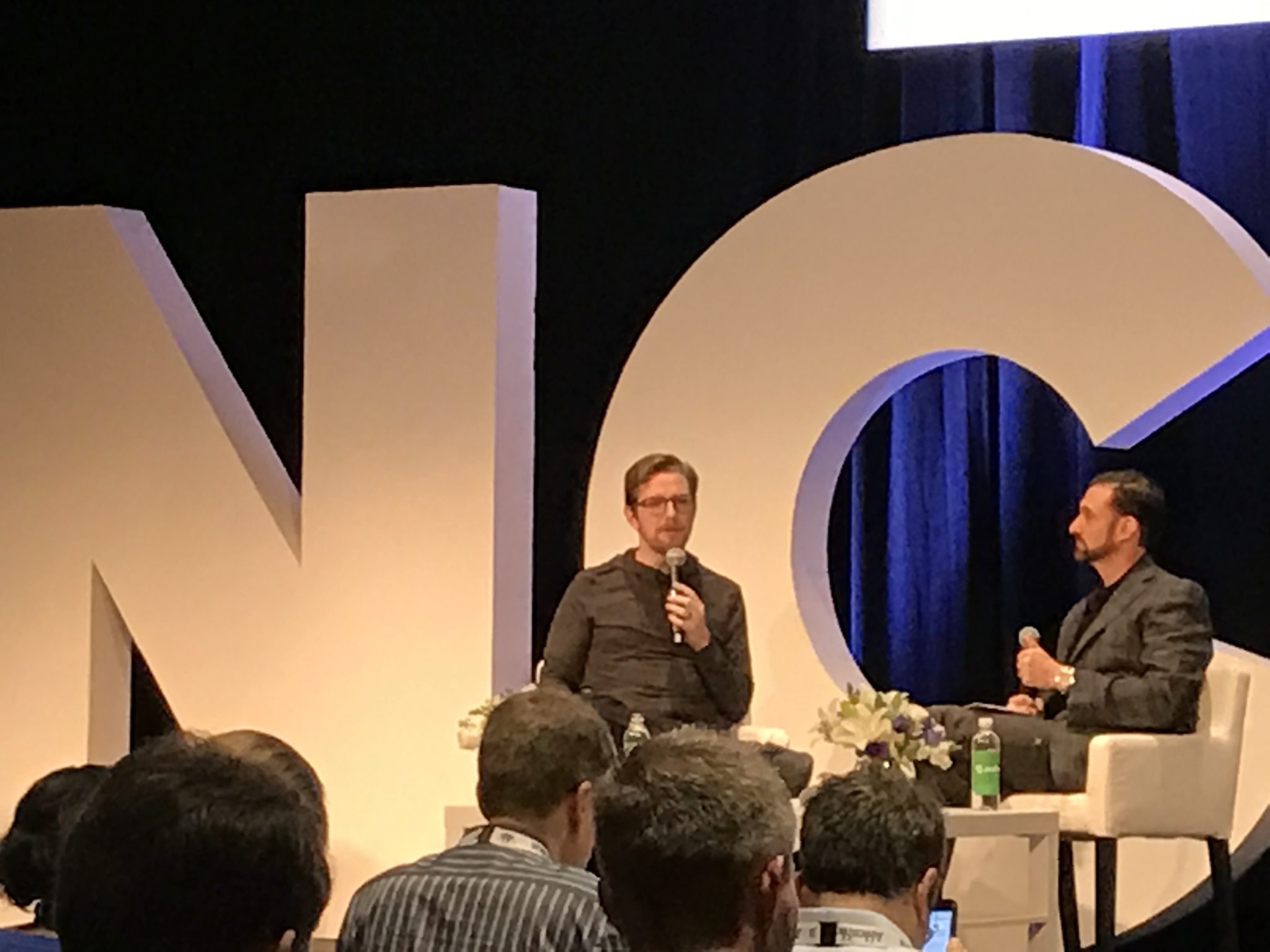 Matt is now focused on WordPress development and is working on a "moonshot" which in his words will make editing a blog better than anything on the web. For more information on the future of WordPress read his State of the Word update in 2016.
The Ecosystem is not a walled garden. The combination of WordPress and plugins like jet pack and woo commerce make the creator and user experience of these WordPress sites competitive with platform sites.